Most landing page builders have some sort of a built-in statistics tool that lets you track basic metrics of your landing pages. They're usually simple, but sufficient enough to see if a landing page does well.
If you feel the need to dive deeper into stats (actually, you should) and see not only the number of conversions, but also other useful data, you might want to connect your landing page with Google Analytics or some other tracking tool. Since Google Analytics is the most popular and also free of charge, I recommend going with this one.
Each landing page builder has its own integration with Google Analytics and usually, the process isn't very complicated. If you use Landingi, you can learn how to connect your account to Google Analytics here.
After setting up your integration and creating a goal to track, you should be able to monitor conversions in the Behavior menu.
How to track conversion rate?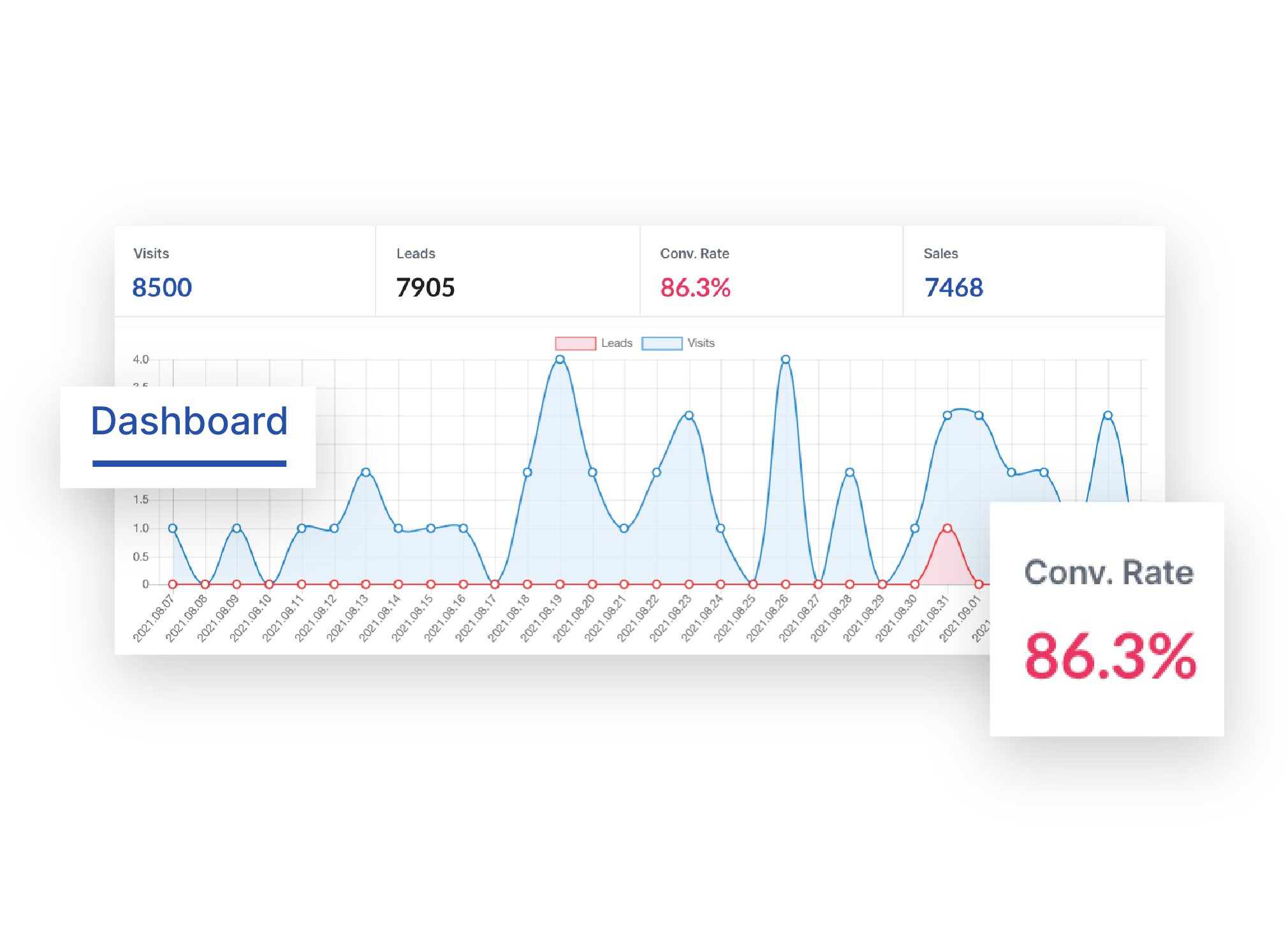 There's actually no minimum conversion rate that's generally considered good. Some studies say that the average landing page conversion rate is around 2.35%, whereas the top quarter of landing pages convert at a bit more than 5%.
Truth is, it all depends on what is your goal, who is your target audience, and so on. Keep in mind, though, that the conversion rate is good enough if it eventually leads to closing sales. So yes, track your landing page's results, but don't get caught up in the numbers trap and don't spend too much time analyzing each and every metric.
How to tell if my landing page's conversion rate is good enough?